How long do I have to place my order for spare veneers?
Updated 3 days ago
You can order spare veneers up to 90 days after the date of purchase of your original veneers. If you purchased your veneers over 90 days ago, please contact us here to confirm we can still process your order. Check out more about Spare Veneers here.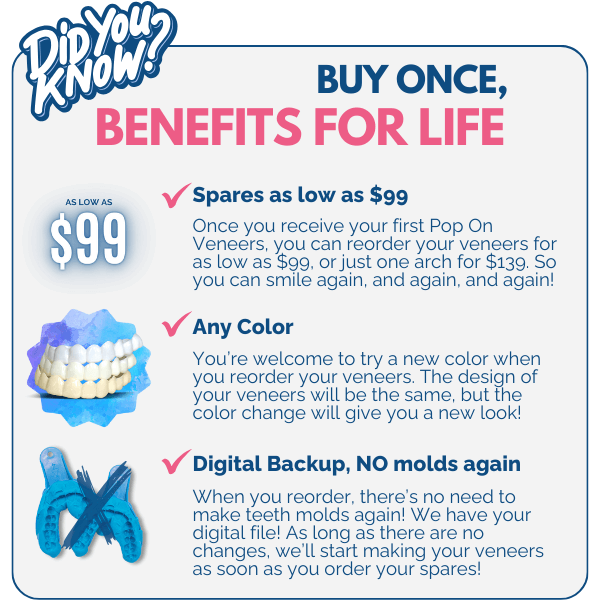 Was this article helpful?