What are Pop On Veneers?
Updated 6 months ago
Pop On Veneers is an easy, pain-free solution to give yourself the smile you deserve. These are 100 percent custom-made high-quality veneers created just for you. Whether you have chips, gaps or missing teeth, Pop On is the quickest, easiest, pain-free solution to enhance your smile and it doesn't even require any dental work. All you need to do is answer one question to see if you're a candidate. If you qualify, an impression kit is shipped directly to your home to make teeth molds. Your molds are used to create your veneers with the perfect fit for you. There's a step by step guide included and a video guide too. There's a prepaid shipping label included to ship back your molds to POP ON in NYC. It takes about 2 weeks to let us work our magic (1 week rush available) and voila! Your smile's delivered. 
You can choose from three different color options: Hollywood White, Natural White, and Mature Tan. 
Simply place your Pop On Veneers over your teeth and you can hear it POP on! It fits so comfortably & secure. No more missing teeth, gaps or chips! Payment plans are also as low as $29, so you're not breaking the bank to give yourself the smile you deserve. It's a game changer! Check it out here!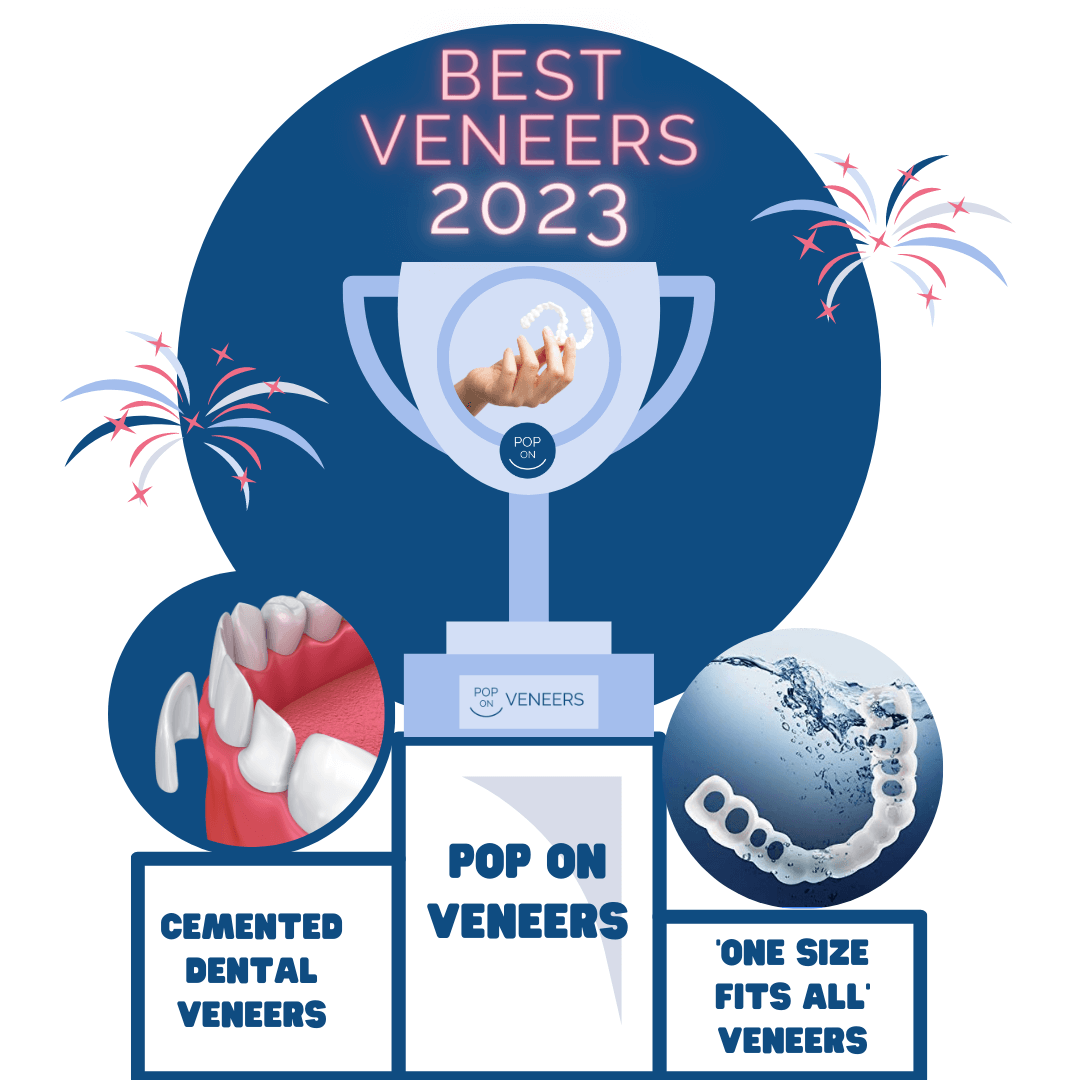 Was this article helpful?